Hello my people! Wow, I've really abandoned this blog of late. I could blame, you know, the global pandemic and stuff, but the real reason is that I've been saving all my writing for my new book (which I am SUPERDOOPER excited about!!) It's a slightly different genre, no history or magic, but lots of humour and uplifting themes around relationships and finding your place in the world. Sometimes I wonder if it even matters what genre you write, as most writers tend to return to the same themes, no matter what the plot. And my theme is always that of self-discovery, which I think we've all done a lot of over the past few months.
When this all started, I did what I usually tend to do in a crisis – ignore it! I figured it wouldn't affect my lifestyle because I work from home anyway, so what would be the difference? I tuned out the news and escaped into my book. But after a few weeks, I just hit a wall. It became clear that I wasn't immune to everything that was going on and it was expecting waaay too much of myself to remain unaffected by it. Anyway, I won't dwell on it, it's been weird for everyone, but luckily I had these wonderful characters and their story to return to. But – I don't know if anyone's told you this – writing is hard! There's always that doubt in the back of your mind, "Will I finish this? Will it be good enough?" So, when I typed the words 'The End' this week, I felt all the feels! It was emotional, joyous, hopeful and kind of surreal. It was really when I printed it out (I find it easier to run through the second draft on paper) that it hit home – I've made another book! My fourth!! It's something like a little miracle.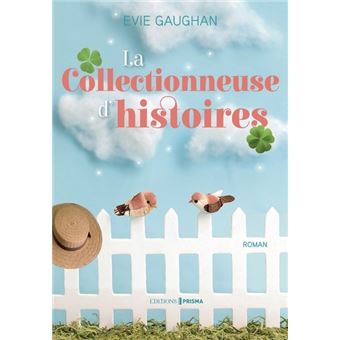 I don't know where this story will take me – that's the joy/uncertainty of being a writer. You just never know. My last book has just hit the shelves in France this summer – I never dreamed in a million years that The Story Collector would be translated into French! La Collectionneuse d'Histoires And now I have a French publisher and a translator! It still hasn't really sunk in. I had a good feeling about that book when I was writing it and I have a good feeling about this one too. It's got something special – even though it was (like all books) a challenge to capture the ideas in my head on paper, it sort of flowed too. I just had to be present and let the serendipity happen.
Anyway, that's what I've been doing and I can't wait to get editing and get this story out there!! I want you all to enjoy this story as much as I have enjoyed writing it – giggling at the funny scenes and tearing up at the emotional bits. It's a journey. And now my brain wants to outline ideas for book five, because if there is one thing I've learned it's that there will never be a better time to do things than right now. Plus, I feel kind of lonely without a work-in-progress, so when one cast of characters move out, another bunch move in! With more interesting stories to tell and challenges to face. I'm fortunate that I can create fictional worlds in order to better understand this one – giving myself and my readers somewhere to escape to. If we didn't value storytelling before this, we certainly do now. The arts is what has kept us all going – distracting us, consoling us, entertaining us.  So if you're thinking of writing a story – DO IT NOW! The world needs more stories.
Don't forget, I have two FREE short stories that you can download now … Betwixt is consistantly in the Top 5 on Amazon and Girl in the Middle is a tongue-in-cheek look at loneliness in the modern world. And if you like those, please buy the other ones/leave a review! x